Choicely mobile app development platform features
Choicely's visual mobile app builder platform makes it easy to build fully custom mobile apps in a fraction of the time and cost.
Easy to use app builder - No coding required

Build custom functionality with our developer SDK

Have Choicely design & development team build a world class app for your business
Push notifications
Boost your app engagement by delivering relevant information through targeted push notifications
Send push notifications easily
Send general push notifications
Send notifications to group subscribers
Target specific users
Trigger notifications from your server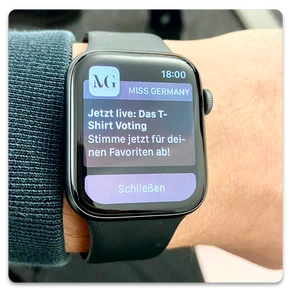 Add custom features
If you need any custom functionality for your app, the Choicely platform empowers you to integrate or develop any custom features for your app. Get started or get in touch with our team to have us build what you need.
Integrate any web-based software as web views (shop, statistics, games, feeds, etc)
Integrate 3rd party SDKs and APIs (pretty much anything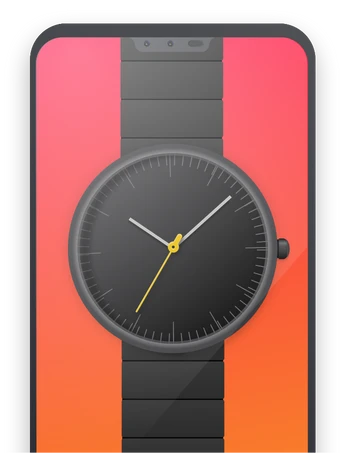 Are you an agency looking to build mobile apps?
Be our White label partner
Build apps for your customers with Choicely app builder. Use the same native app builder as we use to build the World's leading entertainment apps.
.
Integrations
Integrate 3rd party services with SDK's, API's and web views.
Integrate web-based services in minutes as web views (e.g. shop, stats, bots, etc)

Integrate native iOS & Android features with SDK's

Show live stats on TV broadcast & stream using our contest API

Add social media logins

Embed posts & videos from social media & video platforms

Share dynamic links directly to specific app sections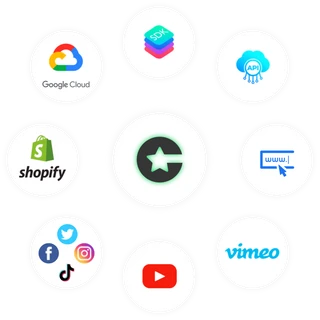 | App CMS | Use our easy visual drag & drop builder to create your app |
| --- | --- |
| Choicely Studio CMS | Native app content management system |
| Native iOS | Create and manage native iOS apps in real time |
| Native Android | Create and manage native Android apps in real time |
| Web | Create and manage Web apps in real time |
| App Builder | Use Choicely Studio CMS to manage your app and content |
| --- | --- |
| App Structure | Create the structure & hierarchy of your app to match your business and UX |
| Bottom Menu | Manage the layout and navigation of your bottom menu items in real time |
| Side Menu | Manage the layout and navigation of your side menu items in real time |
| Top Bar | Manage the layout and navigation of your top bar items in real time |
| Screens | Use screens as sections of your app with freedom of UX |
| Registration | Enable registration in your app with email, sms & social logins |
| Registration Integration | Connect your app userbase with a 3rd party userbase |
| Profile Page | Customize your app profile features |
| Opening Screen | Manage the opening "splash" screen of your app |
| In-App Purchases | Create custom iOS & Android in-app purchase packages |
| Subscription | Make revenue with monthly subscriptions by placing content behind a paywall |
| Multiple Apps | Build multiple app experiences in one parent app |
| Welcome Screens | Manage the welcome screens of your app |
| 3rd Party Integrations | Connect 3rd party features using SDK, web view, API or develop your own |
| Publishing Tools | Create content in Choicely Studio and publish updates in real time |
| --- | --- |
| Article Builder | Create content with modular blocks with any layout |
| Content & Thumbnail | Manage layouts on content feeds and full screen article views separately |
| Text Blocks | Manage layouts: content, font, size, backgroud, margin, padding, gravity, etc |
| Image Blocks | Manage layouts: size, corner radius, margin, padding, gravity, crop, etc |
| Video Blocks | Play videos using 3rd party video platforms, such as Youtube, Vimeo, etc |
| Buttons | Create buttons with custom UI and set navigation to any section of app or web view |
| Follow Buttons | Connect follow/subscribe buttons with feeds to personalize UX & push messages |
| Vertical Stack | Create vertical stacks by grouping content blocks |
| Horizonal Stack | Create horizonal stacks by grouping content blocks |
| Sliding Stack | Create sliding stacks by grouping content blocks, configure layout & speed |
| Social Blocks | Embed content from social medias: Instagram, Twitter, Tik Tok, etc |
| Web Views | Embed web services as full screen views as sections of your app: shop, stats, etc |
| Article Templates | Save article templates to enable easy & fast content creation |
| Feed Builder | Create content feeds with custom UX, headers, footers, colors, etc |
| Followable Feeds | Set followable feeds to enable personalised content, push messages & more |
| Card Elevation | Customize your feed UX by defining card elevation and shadows |
| Divider Height | Customize your feed UX by defining the space between content blocks |
| Navigation | Set any button or content block to navigate anywhere in your app when clicked |
| Web Views | Embed web services as full screen views as part of your app |
| Push Messages | Boost app engagement by delivering information through push messages |
| --- | --- |
| Push Notifications | Send or schedule push messages easily |
| General Push Messages | Send general push messages to all app users |
| Group Push Messages | Send push messages to subscriber groups |
| Targeted Push Messages | Send push messages to specific users |
| Server Integration | Trigger notifications from your server |
| Target Specific Content | Connect push messages to open specific content or section of the app |
| Engagement Tools | Get more downloads and sales with market leading user activation tools |
| --- | --- |
| Interactive Toolkit | Use advanced activation tools to suit your activations and campaigns |
| Voting | Market leading app + web voting tool with advanced UI & customization |
| Rating (simple) | 5-Star rating tool with advanced UI & customization |
| Rating (advanced) | Rating tool that enables users to rate content by multiple qualities |
| Battle | A fun 1 vs 1 contest type for simple and fun activations |
| Swipe | Users swipe left or right to express yes / no. Works for fun stuff |
| Poll | Create polls to gather user feedback |
| Reaction Buttons | Add customizable reaction buttons to articles or feeds for easy engagement |
| Survey Builder | Create surveys with an advanced survey builder. Extensive features available |
| Casting | Use surveys for casting in app + web and easily browse entries on a dashboard |
| Lead Capture | Use surveys for highly converting lead capture campaigns. Stand alone or after votes |
| Survey Dashboard | Easily browse and manage survey answers in survey dashboard with folders and tags |
| Survey answer export | Export all or segments of entries in CSV format to connect with other platforms |
| Free Votes | Customize the number of free votes per contestant / contest to suit your needs |
| Premium Votes | Use market leading customizable premium vote packages in app + web |
| Renewable Votes | Give users a new free vote every X time (every 24h, 1h, 10min, etc) |
| Survey entry to Vote | Create voting profiles from a customised survey |
| Contestant Profiles | Create advanced UX with rich contestant profiles with images, videos, bios |
| Contest Timeline | Automated contest timelines make your life easy: coming soon, live + timer, results |
| Identification | Set contest login on / off according to your needs |
| Import Contestants | Create contests faster by importing contestant data as CSV files |
| Results Visibility | Manage results visibility according to your need: public, hidden, after vote / contest |
| Limited Results | Limit public results to TOP3 or any number of TOP results you prefer |
| Results Dashboard | Stay updated by following live results on contest dashboards |
| Contest management | Easily manage any number of contests in contest listing with tags, folders, etc |
| TV Integration | Show live results on TV screen - API for broadcast graphic systems |
| Business Account | Work as a team, add unlimited admins |
| --- | --- |
| Business Page | Get your Choicely namespace for easy content management |
| Hosting | Your app and content will be hosted under your business page |
| App Store | Connect your iOS app in App Store, manage updates in Choicely Studio |
| Google Play | Connect your Android app in Google Play, manage updates in Choicely Studio |
| Google Firebase | Google Firebase integration enables advanced app functionalities & analytics |
| Scalability | High volume traffic management using Google Cloud services |
| --- | --- |
| Traffic Management | Your app is ready to handle millions of users on day 1 |
| Traffic Peaks | Tested high performance with global traffic peaks of millions of users |
| Fast Loading Speeds | As part of our server optimization, our apps are light & content loads in record time |
| Google Cloud | We have optimized our servers using Google Cloud services |
| Revenue Tools | High volume traffic management using Google Cloud services |
| --- | --- |
| Traffic Management | Make your app a revenue center |
| In App Purchases | Monetize your content any way you prefer! |
| Consumables | Charge one time to unlock content |
| Premium Subscriptions | Create tiered monthly subscription plans to unlock a premium section of your app |
| Freemium | Choose what content you want available for free and what is behind a paywall |
| Stripe | We have integrated Stripe to enable global credit card payments in web |
| Fortumo | We have integrated Fortumo to enable carrier payments in 80+ countries |
| Shop | Integrate shops as web views or SDK's without limitations |
| Advertising | Extensive in app advertising & app sponsorship features |
| Lead Capture | Use powerful in app lead capture tools |
| Integrations | Need more features? Integrate any 3rd party services or develop your own |
| --- | --- |
| Web Integration | Integrate web-based services in minutes as web views (e.g. shop, stats, bots, etc) |
| SDK Integration | Integrate native iOS & Android features with SDK's |
| TV Integration | Show live stats on TV broadcast & stream using our contest API |
| Social Media Login | Add social media logins as login methods |
| Social Integration | Embed posts & videos from social media & video platforms |
| Social Sharing | Share content & votes to social media to boost app downloads & sales |
| Dynamic links | Share dynamic links directly to specific app sections through any platform |