Here's how to create a one-on-one vote, also called a "battle", a vote between two options.
The main steps are:
Create a 1vs1
Add choices
Finalize settings and launch


1. Create a 1vs1
First define the basic information: the name of the 1vs1, introduction, and start and end dates of the 1vs1. You can also use a cover video to introduce the options.
2. Add choices
On the bottom of the screen you can add choices, for who to vote.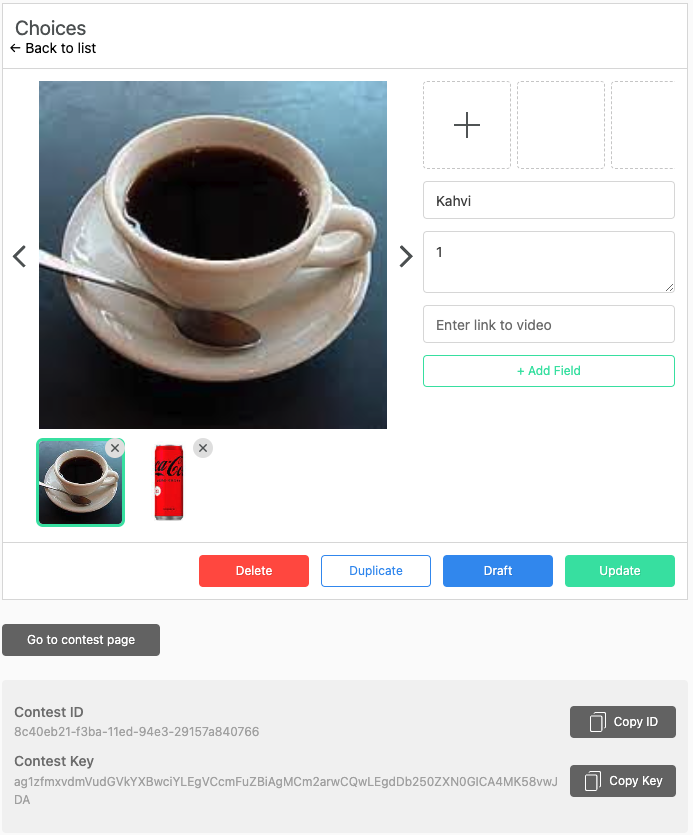 3. Finalize settings and launch
On the right hand side you can adjust the settings of the 1vs1. Save draft and publish when you're ready!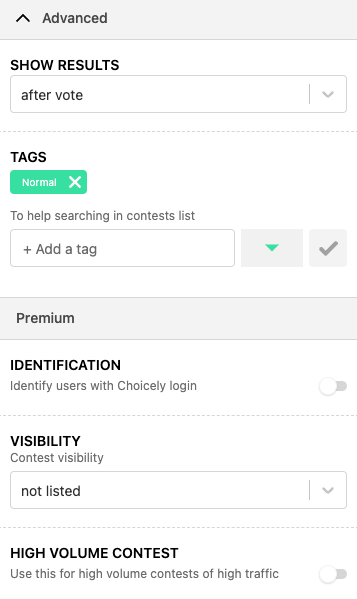 The 1vs1 is complete!
Now link to it in your app. You can also share it as a web embed.
Looking for information on specific settings?