Introduction to the tutorials of the Choicely Casting tool
Choicely Casting is a tool that has been designed to make it easy to find and manage the cast of your show.
You can quickly create, edit and publish casting surveys using a simple drag and drop interface. A form can be as long or short as you choose and you decide the kind of questions it asks.
Once it's live, you can manage and view all submissions and feedback as they arrive.
During production, the tool has a number of features which will help you keep track of all the personal details you'll need for each cast member during the series.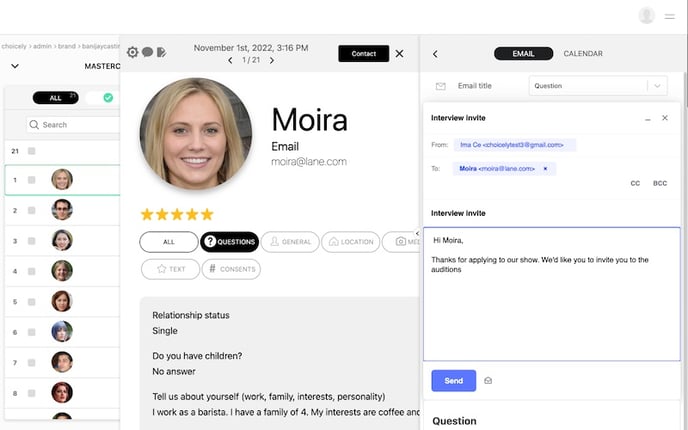 This guide will take you through each feature step-by-step. It is split into two sections
How to create a casting: This section will help you set up and deploy a new form to receive applications
How to manage a casting : This section explains how to review and manage your applicants over time
Contact us through our website if you have any questions or issues.