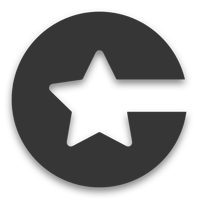 Join the Choicely team of Superstars
Apply today and help us write the new global success story
Hiring - Senior Developer, Helsinki
Choicely is looking for a Web Developer with great React and JavaScript expertise for our Helsinki office. You have to be already based in Southern Finland to apply.
We expect you to have actual work experience with the technologies you would like to work on with us. With the Choicely team you get to work with very experienced people. If you are interested you can also gain leadership experience by leading your team in Choicely.
Choicely is a fast growing Helsinki based technology startup that has developed a revolutionary "no-code app builder platform". Choicely is already serving world class clients in the fields of media, sports and entertainment. We have clients in 5 different continents and over 80% of our revenue comes from clients outside of Finland.
We have a skilled, open and happy working atmosphere. We offer an excellent workplace at our office at the Center of Helsinki. Join our dynamic and super talented tech team and help us make next generation mobile and web solutions that serve tens of millions of users worldwide.
The skills we are looking for:
(Not all skills are needed, we will teach and fill in the gaps what you're not familiar with)
React
Modern JavaScript (ES6+)
Prior experience building large React applications
Familiarity with Webpack, Redux, Redux / Saga, PostCSS and other testing & development tools
Experience with CSS Frameworks such as Tachyons and Tailwind,
Git
Also:
DevOps: experience
We also appreciate the following knowledge:
Android
iOS
Docker
Kubernetes
Terraform
GitLab CI/CD
Experience with different Database solutions
Google Cloud solutions
Cloud Functions
Pub/Sub
We look forward to hearing from you